Ideas for Cool Laugh Now Cry Later Tattoos
There are some amazing images from a variety of tattoo design contests and custom tattoo designers for the ever-so-popular "Laugh Now Cry Later" tattoos. Just look at the gallery that shows some of the greatest designs, which include many custom tattoo designs, and it's remarkable how creative these designers are and the thought and diversity in the designs. These are some great ideas for a cool laugh now cry later tattoos for some amazing body art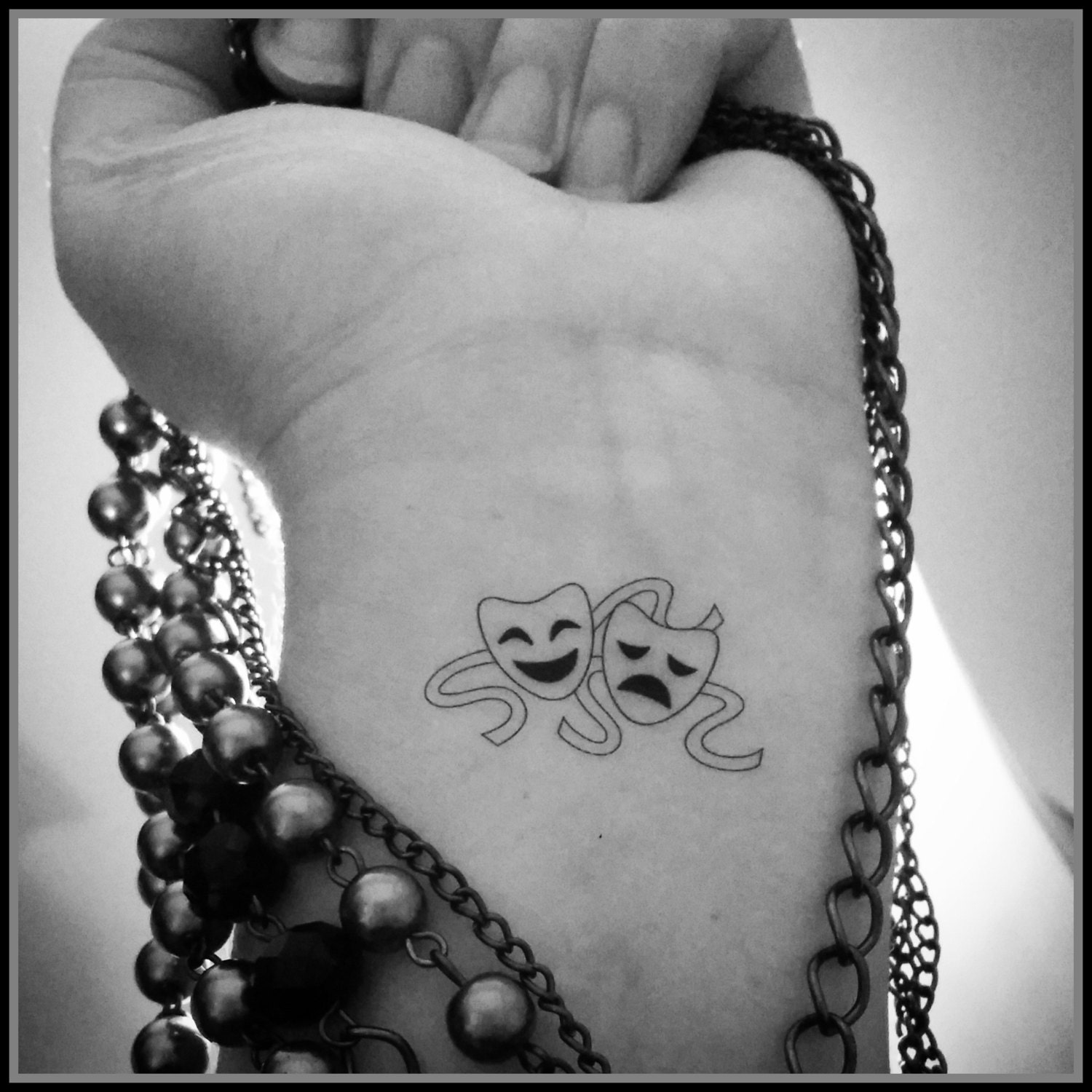 Theatre Masks
Certainly, the old theatre/drama is the basis for many of these very creative tattoos. From the standard laugh and cry masks come some of the most incredible variations on the theme. From the very dark and sinister Frankenstein-like comedy/drama masks to the more whimsical tin-man faces, the designs show remarkable talent on the designs of the tattoo artists.
Cartoons to Laugh and Cry Over
Another variation from tattoo designers uses assorted cartoon characters to depict the faces of the laugh now and cry later tattoos. For example, one tattoo showing the coyote crying while the laughing roadrunner defeats him one more time is bound to inspire a giggle from the memories of those funnies. Others are take-offs from Bugs Bunny, Elmer Food, Yogi Bear, and Fred Flintstone to just name a few that are some fun ideas to laugh and cry over. Even cartoon clowns get in the tattoo act of crying and laughing with a wide assortment of clown faces.
Celtic and Tribal Flairs
These laugh now, cry later tattoos take on an entirely new dimension when combined with the spectacular Celtic knots or many of the tribal designs interwoven into the images. These are some incredible designs that are custom tattoo designs where the laughing face merges into the crying face through the intricate designs of assorted African or South Pacific tribes.
Flower Gardens to Laugh and Cry Over
Other great tattoo art stems (sorry about that) from designs which place the laughing face amongst assorted beautifully designed flowers from a thriving garden, and the crying face amongst the dead winter garden on the other side. Both sides tell quite the story between thriving and weakness. The possibilities are endless in how these designs of flowers can work around the laughing and crying flowers themselves, in addition to placing the faces amongst the flowers.
Animals Among Us
Life and death in the animal kingdom is a daily routine. Using the animal faces for laugh now, cry later themes results in some incredibly decorative tattoo art. Whether it's the Koi fish swimming up or downstream, the lion that has been victorious or defeated, or the cheetah, thousands of animal faces can be adapted to the laugh now, cry later theme and made into a spectacular design. Let the imagination soar because there are thousands of animals and fish from which to choose.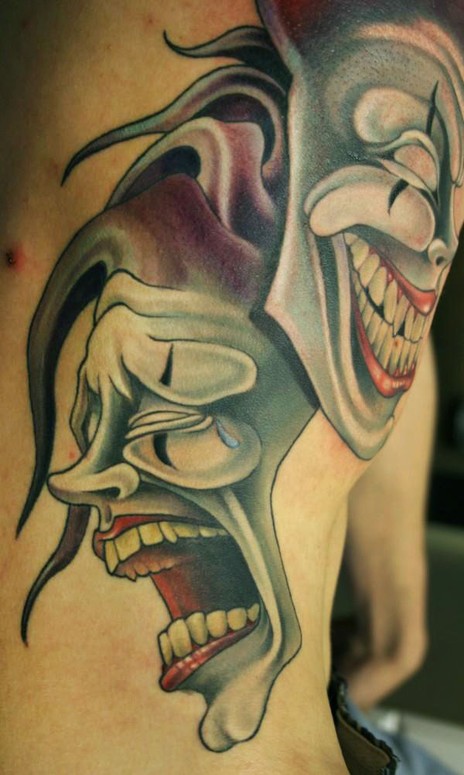 No Limits on Laughing and Crying
There are some ideas for a cool laugh now cry later tattoos that just can't be beaten and they range from the old theatre drama masks, to intricate Celtic and tribal designs interwoven into the laughing and crying faces, to wonderful work with flowers and animals – all combined to create an amazing tattoo.